Memorable, Liveable Designs
Interior Decorating in Jacksonville, Orange Park, Fleming Island & St. Johns, Florida
Your Home, Your Sanctuary
Specifically, Crafted Design for Your Home
I will utilize your treasures with a budget conscious approach; creating a place where guests linger, friends admire and you retreat to at the end of the day. I will ensure that your home is given the utmost care under my direction.

Rearrange your furniture, artwork, and accessories to reflect your style with an updated look. Spruce up the vignettes in your home with Deb's Inviting Interiors for a quick, easy, and inexpensive refresh of your space.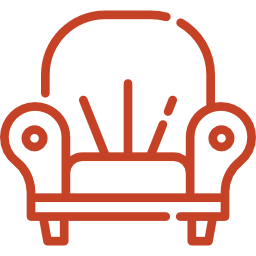 You have one window of opportunity to impact buyers with a positive impression of your home. I will give you the competitive edge in today's market to attract buyers and motivate realtors to show your move-in ready property for a faster, more profitable process.

Ready to tackle a remodel project? Deb's Inviting Interiors can ease the process. From material selection to scheduling, I can help create a functional beautiful space while managing the project from start to finish.

Color is the basis of great design. It can help set the mood for any space. Use my experience to give you the look that compliments your design aesthetic.
Get Inspiration for Your Next Project
Deb was always very professional, upbeat and presented many great ideas. She quickly learned our style preferences and picked paint colors for all the rooms in our house that we are very happy with. She also suggested local stores where she found things that she suggested we look at for our home, such as accent rugs, floor and wall tile and other accent pieces
We enjoyed working with Deb. She is a real go-getter. We eliminated the stress of trying to do this on our own by assigning it to someone who enjoys what she does. Deb will tailor to your desires whether they are traditional or trendy.
Deb was awesome! She brought to light things we had over looked and the transformation was wonderful! She suggests items, while keeping within your budget. You don't feel offended be her suggestions and she enlists your opinion and thought! She is meticulous with her never ending skills. We would HIGHLY recommend Deb's Inviting Interiors. Thanks again for everything you did!